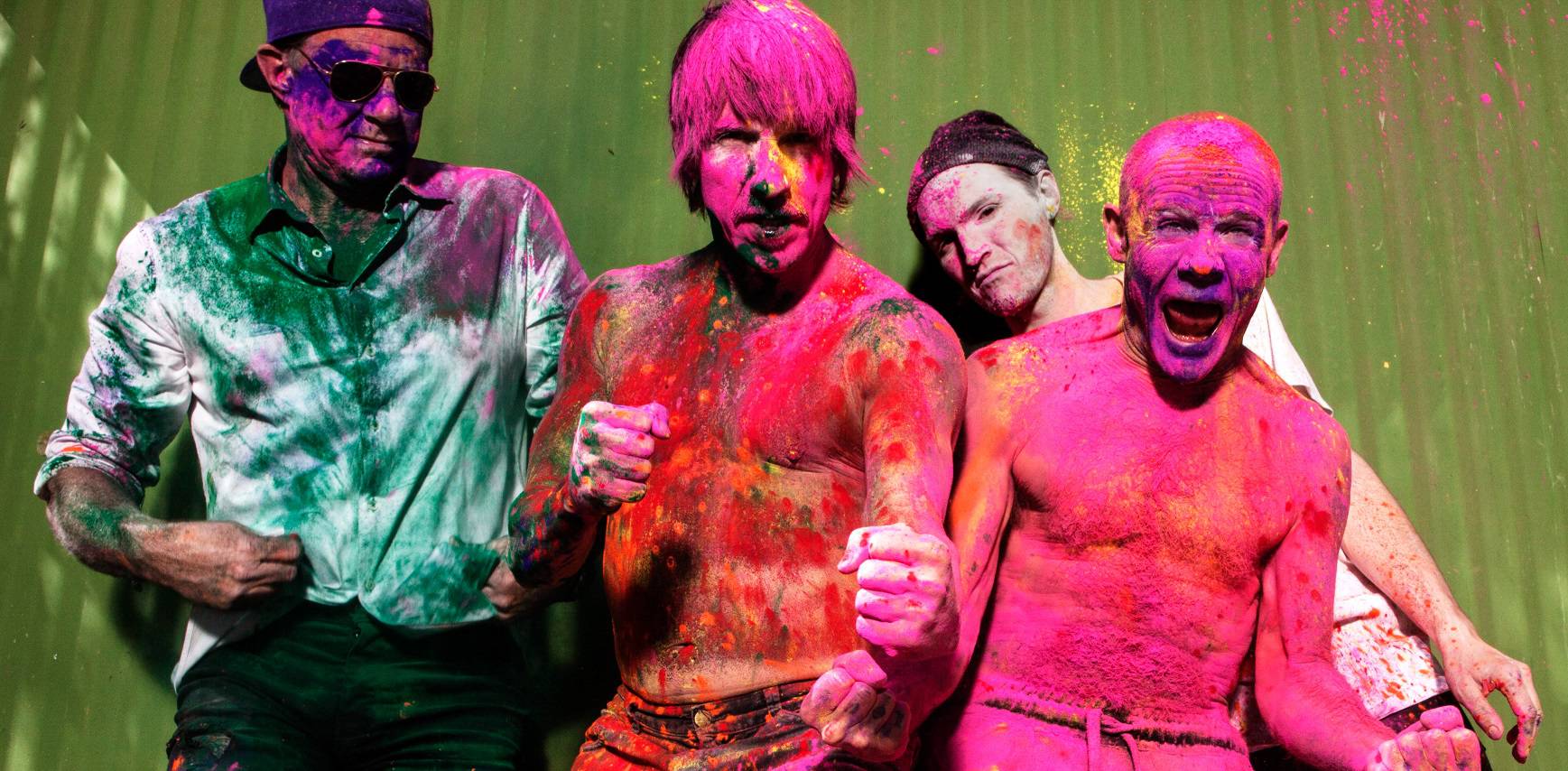 Dopo 5 anni dal loro ultimo album,  tornano I RED HOT CHILI PEPPERS con il  nuovo, undicesimo lavoro intitolato THE GETAWAY in uscita il 17 giugno su etichetta Warner Bros. Records
L'album è stato anticipato dal primo singolo  DARK NECESSITIES, uscito il 5 maggio e già ai vertici della classifiche radiofoniche.
"The Getaway" è stato prodotto da Danger Mouse e mixato da Nigel Godrich. Tra le collaborazioni  anche Elton John che ha partecipato nella scrittura e ha suonato il piano nel brano "Sick Love" e il percussionista brasiliano ( già presente nell'album precedente)  Mauro Refosco.
Il 16 giugno verrà pubblicato il video "Dark Necessities" che è stato co-diretto dall'attrice Olivia Wilde e da Chris Bauvelt.
I'M WITH YOU, l'ultimo album dei RED HOT CHILI PEPPERS, è stato pubblicato nel 2011 e ha raggiunto la vetta delle classifiche di vendita in 18 paesi.
I RED HOT CHILI PEPPERS si esibiranno quest'estate in una serie di festival in tutto il mondo, tra cui il celebre Lollapalooza a Chicago il 30 luglio. Saranno in Italia l'8 ottobre a Bologna (Unipol Arena),  il 10 e 11 ottobre a Torino (Pala Alpitour).
Di seguito la tracklist dell'album:
THE GETAWAY
The Getaway
Dark Necessities
We Turn Red
The Longest Wave
Goodbye Angels
Sick Love
Go Robot
Feasting on the Flowers
Detroit
This Ticonderoga
Encore
The Hunter
Dreams of a Samurai
Oltre ad essere uno dei gruppi rock più famosi di sempre, i Red Hot Chili Peppers (il cantante Anthony Kiedis, il bassista Flea, il batterista Chad Smith e il chitarrista Josh Klinghoffer) hanno venduto oltre 60 milioni di dischi nel corso della loro carriera (cinque LP certificati multi-platino) e vinto 6 Grammy Awards, tra cui "Miglior Album Rock" per Stadium Arcadium, "Best Rock Performance (Duo o Gruppo)" per Dani California, "Miglior canzone rock" per Scar Tissue e "Miglior performance Hard Rock with Vocal" per Give it away. La band è stata inserita nella Rock and Roll Hall of Fame nell'aprile 2012.