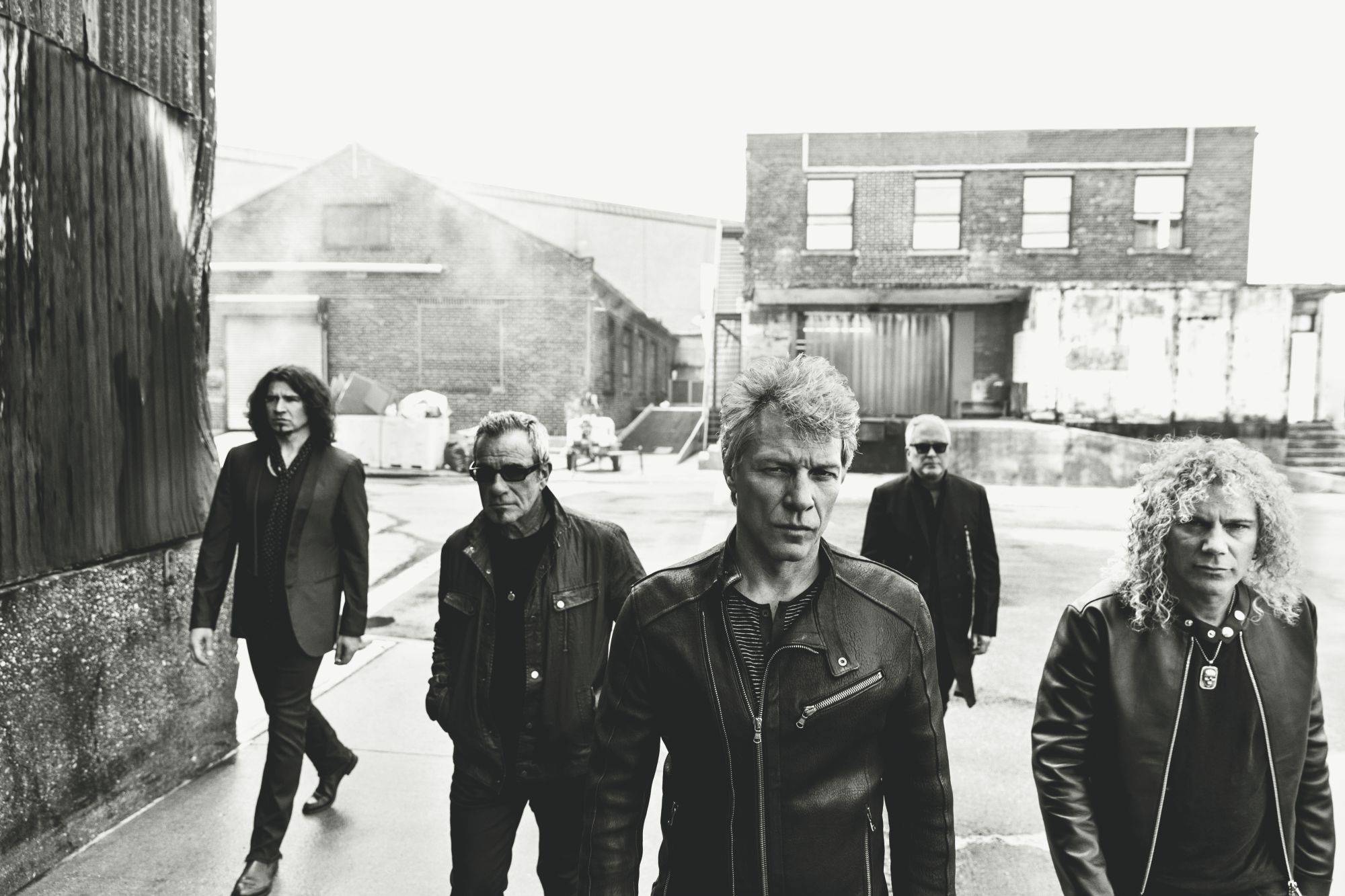 È disponibile da oggi in digitale e in tutti i negozi tradizionali "THIS HOUSE IS NOT FOR SALE", il nuovo album dei Bon Jovi.
Il disco, il  14mo lavoro di studio della band statunitense capitanata da Jon Bon Jovi, riflette l'integrità e il legame duraturo di una delle maggiori rock band del mondo.
Questa la tracklist della versione standard (cd, digitale e vinile):
"This House Is Not For Sale"
"Living With The Ghost"
"Knockout"
"Labor Of Love"
"Born Again Tomorrow"
"Roller ­Coaster'
"New Year's Day"
"The Devil's In The Temple"
"Scars On This Guitar"
"God Bless This Mess"
"Reunion"
"Come On Up To Our House"
Nella deluxe edition sono contenute altre 5 canzoni:
"Real Love"
"All Hail The King"
"We Don't Run"
"I Will Drive You Home."
"Goodnight New York"
La cover del disco racconta molto del suo contenuto: è una foto in bianco e nero scattata da Jerry Uelsmann che ritrae una vecchia casa ancorata alle sue profonde radici. Jon Bon Jovi è stato ispirato da questa foto fin dalla prima volta che l'ha vista qualche anno fa e l'immagine gli è rimasta in mente mentre scriveva la title track "This House Is Not For Sale", brano in rotazione radiofonica accompagnato dal video visibile su https://youtu.be/_Ri2KEiXlNk.
"Quella immagine racconta la nostra storia…ed ora è la cover del nostro album – racconta Jon Bon Jovi – la title track parla di integrità e di quello che abbiamo passato in questi ultimi 3 anni. Siamo diventati ancora più legati e, come dice il testo, "questo cuore, quest'anima e questa casa non è in vendita".
"THIS HOUSE IS NOT FOR SALE" è il 14mo album di studio dei Bon Jovi dal debutto nel 1984. Per questo lavoro i Bon Jovi si sono ritrovati a lavorare con il produttore John Shanks che ha iniziato a lavorare con loro nel 2005 per il disco di Platino "Have a nice day" (#1 in 15 Paesi).
Questo nuovo album arriva a distanza di 3 anni da "What about now", terzo disco consecutivo ad aver raggiunto la #1 posizione della classifica USA (Lost Highway in 2007 e The Circle nel 2009).
In tre decenni di carriera (la band si è formata nel 1983), i BON JOVI si sono guadagnati di diritto un posto tra i Re del Rock mondiale. Con oltre 130 milioni di dischi venduti nel mondo, un lungo elenco di hit, oltre 2800 concerti in 50 paesi e più di 35 milioni di fan, i Bon Jovi sono una perfetta rock and roll band.